Rebecca Corson Named 2019 Up and Coming Award Winner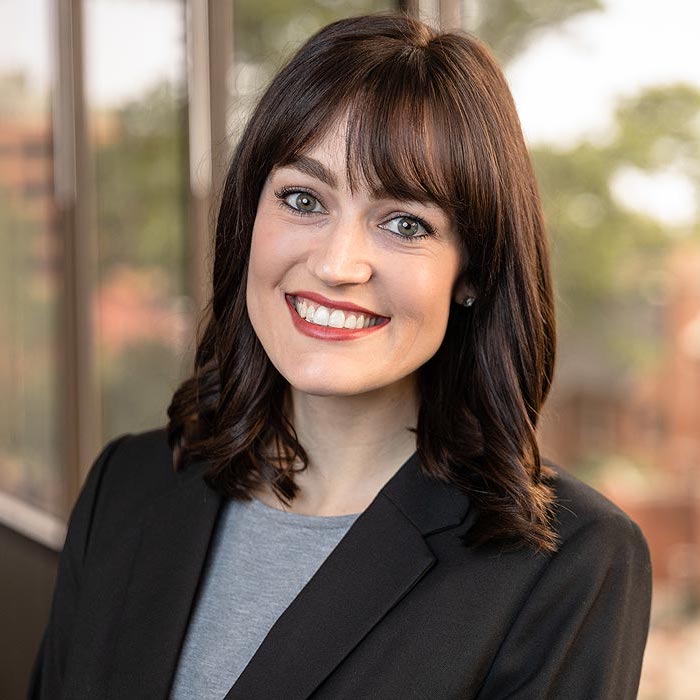 Stanton | Barton LLC Attorney Rebecca Corson has been named a 2019 Up and Coming Award recipient by Missouri Lawyers Media. This award recognizes legal professionals ages 40 and under or who are in their first 10 years of practice who have demonstrated a level of professional accomplishment, skill and leadership beyond their years and demonstrated an extraordinary commitment to the community through service and leadership.
Within just one year of her graduation from Washington University School of Law in 2016, Ms. Corson drafted the first drone legislation enacted in the state of Missouri, which served as a model for many local regulations that followed. Now in her fourth year of practice, she represents Fortune 50 companies in complex product liability matters in federal and state courts across the nation.
While her professional accomplishments are well beyond her years, she has also established an impressive reputation for civic engagement. This year will be her ninth consecutive year taking part in the annual VintageNow Fashion Show benefitting the Safe House for Women. She previously served on the Young Professionals Advisory Board of the Barnes-Jewish St. Peters & Progress West Foundation and as a member of a local chapter of the ATHENA Leadership Foundation. Ms. Corson is passionate about leveraging her legal skill and knowledge to promote the well-being and progress of marginalized Missourians and proactively searches for new opportunities to do so. When she noticed an imbalance in the resources available to women entrepreneurs, she coordinated with a local women's leadership organization and a colleague to organize and co-present a seminar on the legal aspects of business formation, maintenance and dissolution. Ms. Corson began volunteering her services to aid transgender persons with legal name and gender marker changes when she learned how complicated and expensive the processes could be. She collaborated with a college dean and a local social worker/entrepreneur to create and present a seminar to educate professors, business students, and community business leaders on the prevention of, and legal recourse for, sex discrimination and sexual harassment in the classroom and the workplace after waves of men and women began to come forward to discuss their experiences with the same in popular media. Ms. Corson regards uplifting her community as both a duty and a hobby.
As an Associate Attorney for Stanton | Barton LLC, her accomplishments are equally as impressive. Ms. Corson has been an integral part of our Product Liability team since March 2019, and we look forward to seeing her continued growth as a member of our firm.