Erin Salfen Appointed Chair of Missouri Bar's Tort and Transportation Law Committee for 2022-2023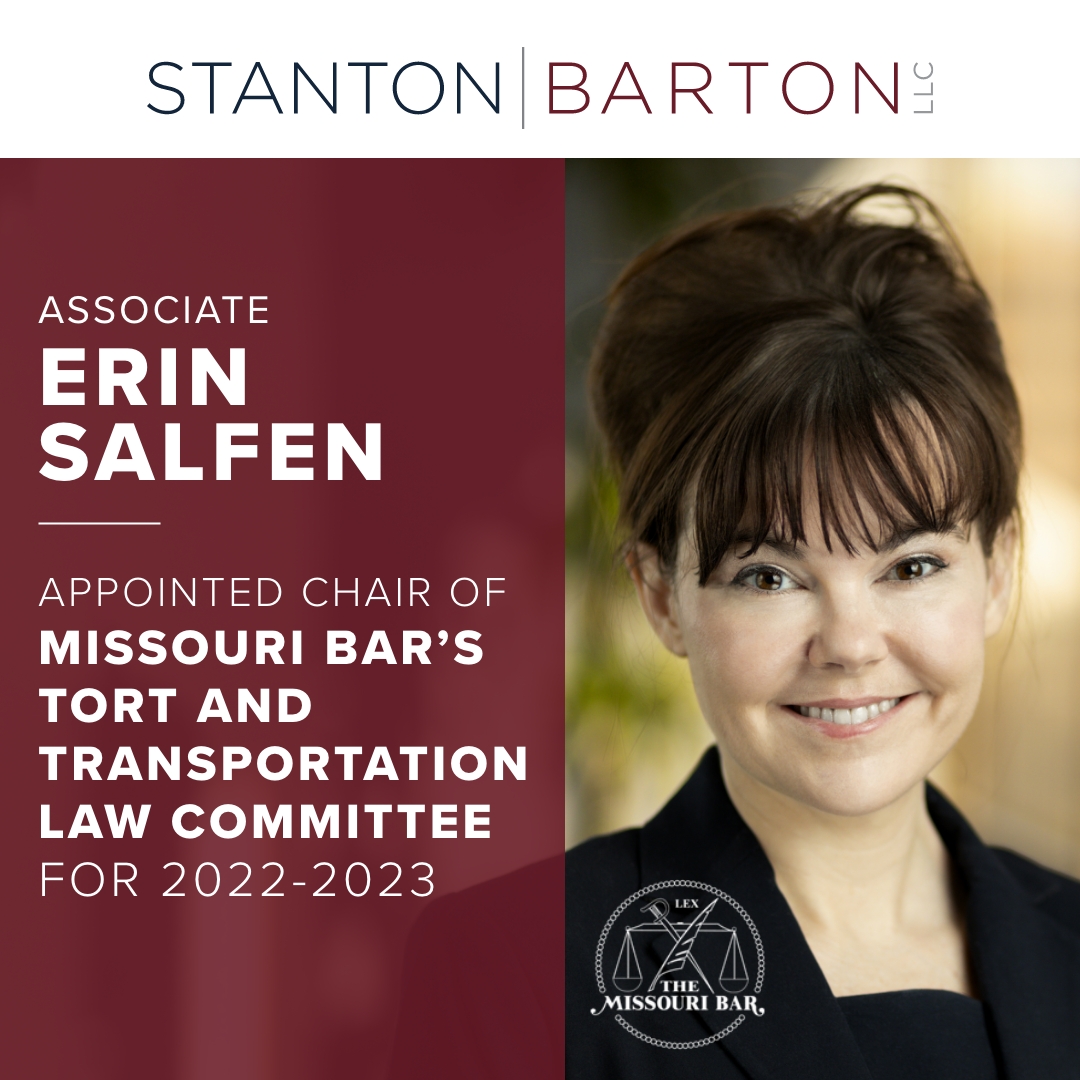 Stanton | Barton LLC is proud to announce that Erin Salfen has been appointed Chair of The Missouri Bar Tort and Transportation Law Committee for 2022-2023.
As part of the Missouri Bar's Litigation Division, the committee's focus encompasses all areas of tort law, as well as the changing landscape of transportation and litigation laws, statutes, and codes. The more than 700 members of the committee focus their practices in the areas of transportation litigation, product liability and commercial sales litigation, toxic tort and environmental litigation, and much more. The committee assists in drafting and reviewing legislative proposals, developing continuing education programs that help lawyers improve the efficiency of their practices, developing programs to maintain the highest level of professionalism among members, and providing a forum for attorneys to share best practices and address common concerns.
In addition to joining The Missouri Bar and Tort committee, Erin has dedicated her time to handling appeals in support of judges of the Eighth Circuit of the U.S. Court of Appeals, and serving as lead trial attorney in personal injury, property damage and contract suits, related to transportation litigation. To learn more about Erin and her efforts in tort and transportation law, please visit her firm profile.